Reliable, Respected, Responsible
Meridian Executive has been an established family run business for the past 10 years serving the Home Counties and London. We have a diverse fleet of vehicles catering for all needs including: Mercedes Benz S Class, E Class, Range Rover Autobiography, BMW 7 Series and Mercedes Viano. Our fleet is constantly being updated and all our cars come with on board Wi-Fi and complimentary drinks as standard.
All our Chauffeurs have gone through extensive background checks and are licensed and regularly inspected by the relevant standard bodies.
CORPORATE SERVICES
A professional, safe environment allowing you to travel in ease and comfort, allowing you to utilise the journey as an extension of your office or kick back and relax.
AIRPORT TRANSFERS
Our service offers transfers to and from all UK airports. We can provide you with a bespoke service ensuring there are no delays between your arrival or departure.
WEDDING HIRE
For that special day. We will go the full distance, ensuring that you arrive in style, comfort and most importantly on time. Choose from our wide range of wedding vehicles and we will organise all the extra special touches.
MERIDIAN TOURS
Want to impress your clients? Provide a tour of London or the UK, we will endeavor to provide an unmatchable experience in comfort, our chauffeurs vast knowledge of the UK will allow you to make this a journey to remember.
 AIRPORT TRANSFERS
Your journey to and from the airport should be a seamless transition. From drop off to check in and arrival to transfer to your destination. We understand that delays and changes to travel plans can occur, we monitor all flight times and our chauffeurs always go the extra mile to ensure that you arrive and are collected with ease.
We pride ourselves in ensuring that our airport transfer service is the simplest and most user friendly service available. Please contact us for a quotation.
Meridian Cars
email : info@meridian-cars.co.uk
CALL:  01753 66 39 49
CORPORATE SERVICES
Our service allows a stress free, reliable, efficient solution to your business travel needs. Use your extra time to plan your meetings, catch up on work and most importantly arrive safely and on time, focussed on your tasks ahead. All of our vehicles come equipped with free high speed Wi-fi available allowing you to stay connected at all times. We offer a fast, confidential and secure courier & luggage transfer service to & from any UK destination. Please contact us for a quotation.
Meridian Cars
email : info@meridian-cars.co.uk
CALL: 01753 66 39 49
WEDDING SERVICES
Let us take control of your special day – from organising pick up and drop off to your destination, special waiting services, ensuring that you arrive to your big day safely and on time. Leave us with the responsibility of collecting and dropping your loved ones and you will not be disappointed. We go that extra mile to ensure that all of our cars are tailored to your wedding needs, from those small touches of ribbons to wanting a grand arrival we can assist with all of these. Please contact us for a quotation.
Meridian Cars
email : info@meridian-cars.co.uk
CALL: 01753 66 39 49
SPECIAL OFFERS
We are currently offering all new customers one free complimentary chauffeur service up to 20 miles -in order for you to see first hand how our services work.  This offer won't be around for long – contact us now to take advantage. 
Keep checking back here to see our constantly updated special offers.

Meridian Cars
email : info@meridian-cars.co.uk
CALL: 01753 66 39 49
OUR VEHICLES
Mercedes – Benz S class
The Mercedes S Class is the perfect executive level chauffeur vehicle, capable of fulfilling all types of business and airport transfers. Maximum comfort, air-conditioned and in-car wifi are some of the highlighted features of this car. Book this vehicle if you want to sit back and relax or catch up with some work in luxury and comfort.
Mercedes – Benz E Class
The new Mercedes-Benz E Class, the tenth-generation of the business saloon, delivers stylish highlights with its distinct, emotive design and high-grade interior. The new E Class also marks the world premiere of numerous technical advancements. Its sizeable nature combines with high grade interior makes it the perfect combination for travelling with luggage and passengers.
Mercedes – Benz Viano
The Viano is a five door MPV that provides more than adequate room for to cater for a larger party of people or those with increased luggage needs. Its modern appearance along with tinted windows, means that you and your client can travel in privacy and safety.
BMW 7 Series
Similar to the S class in many ways, this vehicle provides an alternative to the Mercedes flagship, and is the perfect executive level chauffeur car for all types of business trips and airport transfers. Maximum comfort, air-conditioned and in-car wifi. Book this car if you want comfort and style on your trips.
Range Rover Autobiography
The Range Rover autobiography has the latest state of the art technology, keeping all occupants safe, entertained and connected on every single journey. Offering increased comfort for long journeys, massage seats, makes this the perfect vehicle for increased journey times and long distances.
Bentley Continental
The Bentley Continental is the epitome of class, style and comfort. This vehicle is perfect for making an impression – ideal for important corporate meetings and special wedding days. With its luxury leather interior, sound proof cabin, and reclinable seats – this vehicle is your ideal choice when needing refinement, luxury on those extended journeys.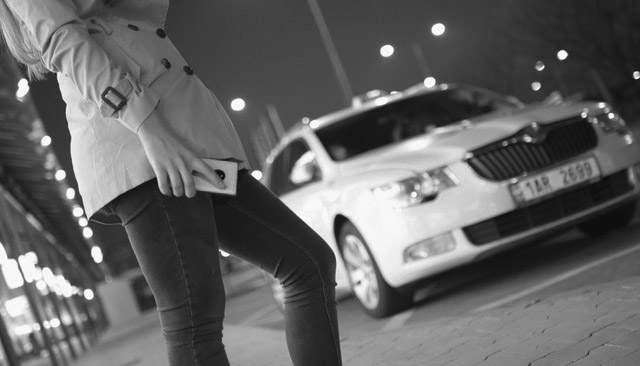 ROOM FOR MORE
Choose our wide range of vehicles ranging from E Class to Viano allowing you to cater for large luggage requirements or comfort and style.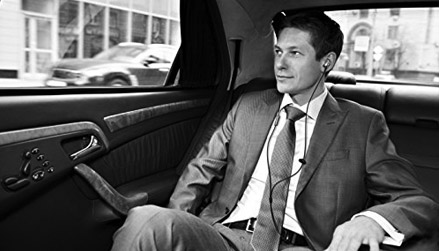 ONBOARD WIFI
Need to be online while you're on the move?
You can work, surf and check your email via free Wi-Fi.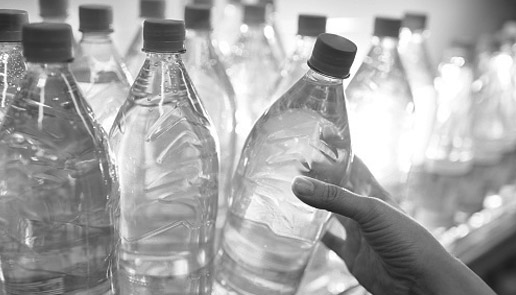 REFRESHMENTS
All our chauffeur vehicles come with free bottled mineral water for all the passengers. If you have any specific requirements please let us know and we will endeavour to provide these. 
SUBSCRIPTION
Sign up to our newsletter if you would like to hear about news and offers. If you would like to read some of our news then please visit the news page

  Meridian Services
email : info@meridian-cars.co.uk
CALL: 01753 66 39 49
Covering London and the Home Counties, all UK airports, Seaports and Rail stations, Corporate and Wedding hire.
TESTIMONIALS
Here at LeasePlan UK we have been working with Meridian Cars for over 25 years. The reason for our long standing relationship is that Meridian offer the highest level of service for our executives. The booking is quick and easy with immediate acknowledgement. The cars are high spec luxury, always clean and immaculately turned out, the drivers always punctual, friendly and offer the highest level of discretion as well as being very well presented.

We continue to use Meridian because we know we can rely on them for all our executive business requirements and whilst perhaps a little more expensive that other companies the peace of mind and quality of service far outweighs the additional cost.
I would have no hesitation in recommending this highly professional, efficient and quality car service provider that my department (Neurology Bll) has been using for a number of years. I know they have been a trusted service provider for colleagues as well as customers of UCB for over 20 years which is testament to their service.

They have an exellent customer service ethic which places them as my number one option for a car service.

thank you,
Meridian cars offer a premium service. I have used many executive car companies during my career and Meridian are one of the best. They always respond quickly, even out of normal working hours, the cars are immaculate and very high spec. The drivers are very professional whilst also being friendly. I never have any doubts when using Meridian. I know they will always turn up ahead of time and provide excellent service — which makes my boss happy — which makes me very happy! I have used them for almost 2 years and have no intention of stopping…
I have been using Meridian Cars executive services for over 2 years and have been extremely satisfied with the high level of service provided. All vehicles are immaculate in condition and of a very High Spec which offer a very comfortable and relaxing environment to travel. The Meridian Car chauffeurs are very professional, punctual, discreet and considerate. This is why I will continue to use Meridian Cars executive services for the foreseeable future and highly recommend their services.